Advanced Mock RTA Theory Test 2022 - Dubai UAE
(5) based on 1 reviews
Passing RTA theory test is the first and important step towards obtaining the prestigeous drivng license in UAE. The same type of test will be held in all the seven emirates including Dubai, Sharjah, Ajman, Ras Al Kaimah, Fujairah etc. This test also known as RTA Signal Test. Below given are categorised as practice questions and mock RTA theory test.
In practice Questions you can see the answer before proceeding to move all topics. Mock RTA Test created same as the Original RTA Test. But we reduced the number of questions for you to smoothly complete the test.
Mock driving theory test
Below mock RTA theory test simulates the real test. All the best. Let us know the feedback
Click on below question set to start, Each set contains 15 questions for your convenience
Deep-Dive RTA Theory Tests
The below test gives a deep-dive analysis of the various topics on the RTA theory test for Light Motor Vehicle(THEORY-LMV). This exam includes 20 questions. There are three questions from each topic below and 2 Hazard Perception video questions.
The report at the end will give an in-depth analysis of what you need to focus on your study.
1) Traffic Signals, 2) Road User Safety, 3) Managing Risk

3 Questions Each

4) Rules and Responsibilities, 5) Road User Info, 6) Learning to Drive

3 Questions Each

7) Hazard Perception

2 Video Questions
Practice Tests
Below tests helps you to practice on various topics before taking the theory tests. The category is based on the questions generally appears in the theory tests by RTA UAE.
Sidebar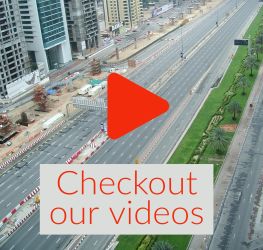 Trending posts