Abu Dhabi Driving Theory Test 2023
(5) based on 5 reviews
Passing RTA theory test is the first and important step towards obtaining your driving license in Abu Dhabi. This test also known as Signal Test.
In smashplus you can practice Hazard perception test by accessing this test Hazard Perception Test Practice
Theory Test Sets
Deep-Dive Driving Theory Tests
The below test gives you a deep-dive analysis of your score for the various topics appear in theory test for Light Motor Vehicle. This exam contains total 20 questions. There are three questions from each topic and two Hazard Perception video questions.
The report at the end will give an in-depth analysis of what you need to focus on your study.
1) Traffic Signals, 2) Road User Safety, 3) Managing Risk

3 Questions Each

4) Rules and Responsibilities, 5) Road User Info, 6) Learning to Drive

3 Questions Each

7) Hazard Perception

2 Video Questions
Topic-Wise Tests
Below Topic-wise tests helps you to practice on various topics before taking the theory tests on a specific topic. The category is based on the questions generally appears in the theory tests by Transport Authority Abu Dhabi.
Be-Safe Driving Assessment
This assessment help you to check how safe you are on the road as a driver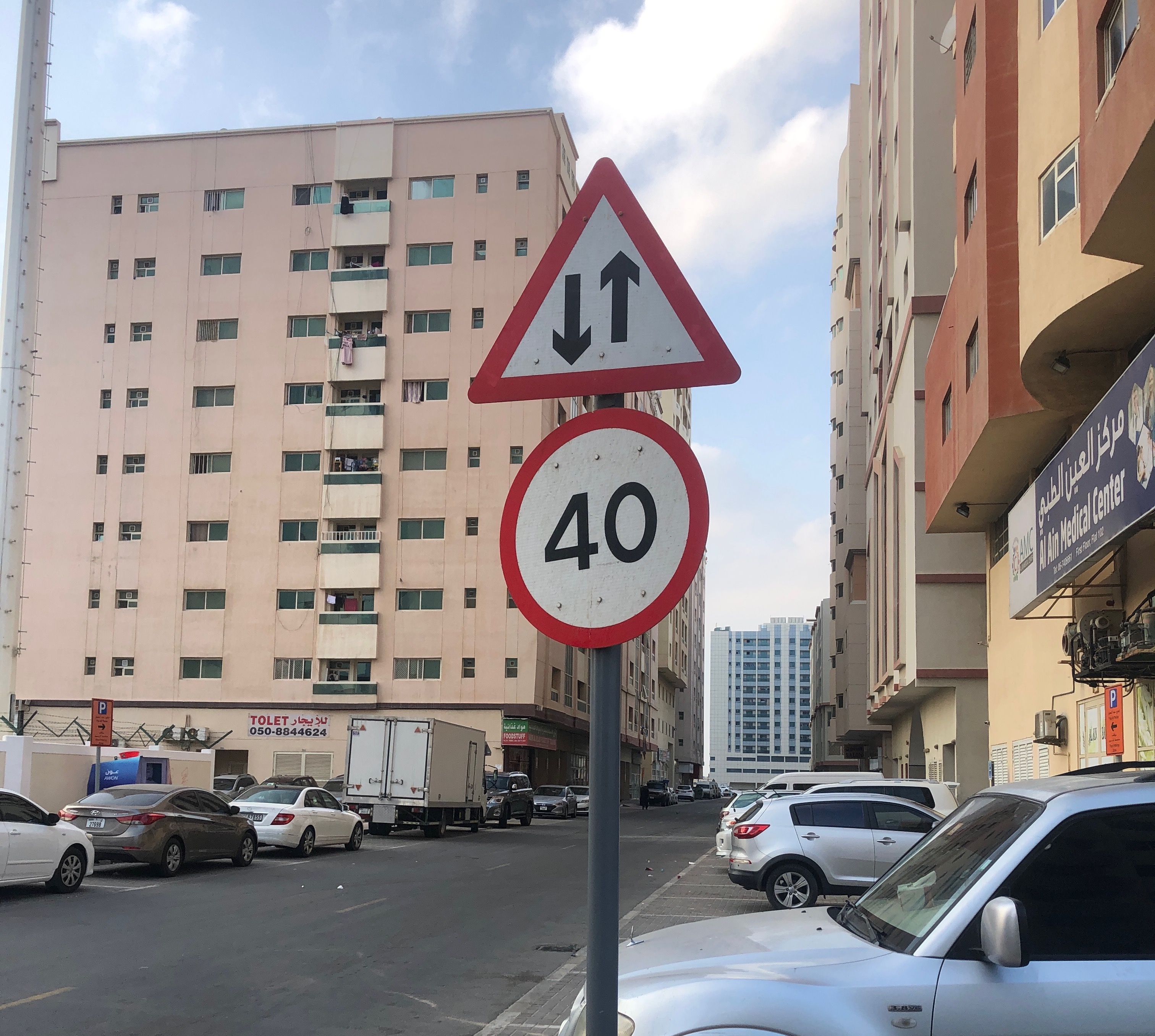 Learn by Drag and Drop
Fun way of learning the Traffic signs

Drag and drop the sign

Most common questions
Play Now
More Abu Dhabi Driving Theory Test Details
What is the format Abu Dhabi Driving Theory Test?
There will be a total of 35 questions, The test is split into three different clusters
> 17 Questions from the traffic situations, you need to score a minimum of 11 correct answers
> 18 questions from the topics such as specific to Abu Dhabi driving situations, you need to score a minimum of 12 correct answers.
> Finally Hazard Perception is also known as Risk recognition.
What are the topics covered?
Topics are covered as per the handbook provided to you by the authority.
Traffic Signs
Drive Attitude and responsibilities
Road Users and Characteristics
Driver Condition
The environment
Driving on freeways
Hazard Perceptions and Emergency Handling
Traffic Accidents and what to do in case of accidents.
Tips for Abu Dhabi Driving Theory Test
This is a simple test and can pass very easily but many candidates do not pass the first time because of lack of preparation and also due to unfamiliarity using the online test methodology.
You can pass the test by following the simple tips
You need to go through the handbook thoroughly in deeply. The Rules and Responsibilities are not the same for all countries. You will not get this except by going through the Handbook and the number of driving experiences in your origin country will not help you with this type of question.
Practice more mock tests as provided above this will help you to familiarize yourself with the online testing strategies.
Learn all traffic signs and their meanings. This guide will help you learn all traffic signs in Abu Dhabi
Links:
Abu Dhabi Driving License Various Stages
The candidate should undergo a theoretical course and need to pass the theory test to obtain the learners permit
Frequently asked question:
What is the format of Abu Dhabi RTA Theory Test?
This will be Multiple choice questions
Related Resources
The smart yard test comprises of five types: parallel parking, angle parking, garage parking, Hill stop and emergency braking, smart yard test are done by RTA authorities.
Syllabus: RTA Syllabus
Frequently asked question:
Will there be any Smart Yard Assessment Test?
Related Resources
Once after passing the smart yard test, you can appear for the Final Road Test. You can prepare yourself by exploring Youtube video or tons of online documentations
Syllabus: RTA Syllabus
Frequently asked question:
What is the passing criteria
The candidate should not have one or more major failures and should have less than 12 minor mistakes. if one major failure is considered as an immediate fail
Related Resources
5 Reviews
5 Overall rating
---
Okie

Okie


great, thanks!


Top
Preview Our Sample Report