Saudi Arabia(KSA) Driving License Computer Test
(5) based on 2 reviews
Passing Computer theory test is the first and important step towards obtaining the prestigious driving license in Saudi Arabia - KSA. Below given are categorised as practice questions and mock Computer test, and this comprise of real computer test questions
In practice Questions you can see the answer before proceeding to move all topics. We reduced the number of questions for you to smoothly complete the test.
Saudi Driving License Computer Test(Theory Test)
Topic-Wise Tests
Practice questions arranged based on various topics covering on the Computer test. Click on each section to access the test. Once you complete go to the next section for mock tests.
Learn by Drag and Drop
Fun way of learning the Traffic signs

Drag and drop the sign

Most common questions
Play Now
Saudi Arabia(KSA) Driving License Computer Test Details
In computer test in Saudi Arabia KSA will contain multiple choice questions on various topics.
If you are above 18 years of age you can take this driving license test.
Languages for the test:
Arabic
English
Malayalam
Hindi
How many questions in KSA Driving Computer Test
There will be 20 questions out of which 15 need to answer correctly.
Tips to pass easily
You should have a
good understanding of traffic signs in KSA. View the
Traffic signs listed in KSA
(This Link contains international signs list will apply to Saudi Arabia)
KSA(Dallah)
Driving License Test Questions.

You can practice the Driving license test in the Multiple Choice format in the test available above. Practice it and you can pass easily.



Note:
Users are searching the term KSA driving license computer test questions and answers PDF in the languages English and Malayalam. We are compiling those and will be available shortly. Sorry for the inconvenience.
Saudi Arabia Driving License Various Stages
Driving License Computer Test in Saudi is the first stage for obtaining a valid driving license. This will contains questions related to rules and regulations, road traffic symbols/signs topics.
Frequently asked question:
Driving License Computer Test (theory test)
It is the first stage to obtain the license
Sidebar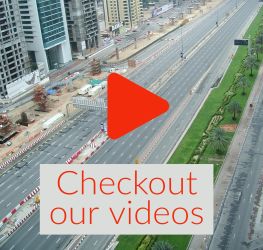 Trending posts
Trending Lists
2 Reviews
5 Overall rating
---
Computer test full

Thanks!

Top
Preview Our Sample Report